Entertainment
ENTERTAINMENT: North Little Rock hosts the World Cheese Dip Championship, Foam Fest and festival of lights for weekend fun | Arkansas Democrat-Gazette
FUN
The World Cheese Dip Championshipnow a joint event with Foam Fest Craft Beer Festival, takes place on Friday at 18 in Dickey-Stephens Park, at the North Little Rock end of the Broadway Bridge. The championship is in keeping with the hype that Little Rock is where cheese dip was invented in 1935. Cheese dip creators will compete for prizes for the judges' and contestants' favorite. Foam Fest offers samples of hundreds of varieties of craft beer, cider and beverages from around the world. An All-Access Pass (Cheese Dip Championship and Beer Festival) is $40 (and you must be 21); cheese dip tickets are $15, $10 for children 15 and under. Part of the profit funds the Harmony Health Clinic. Visit tinyurl.com/mrfebxe7.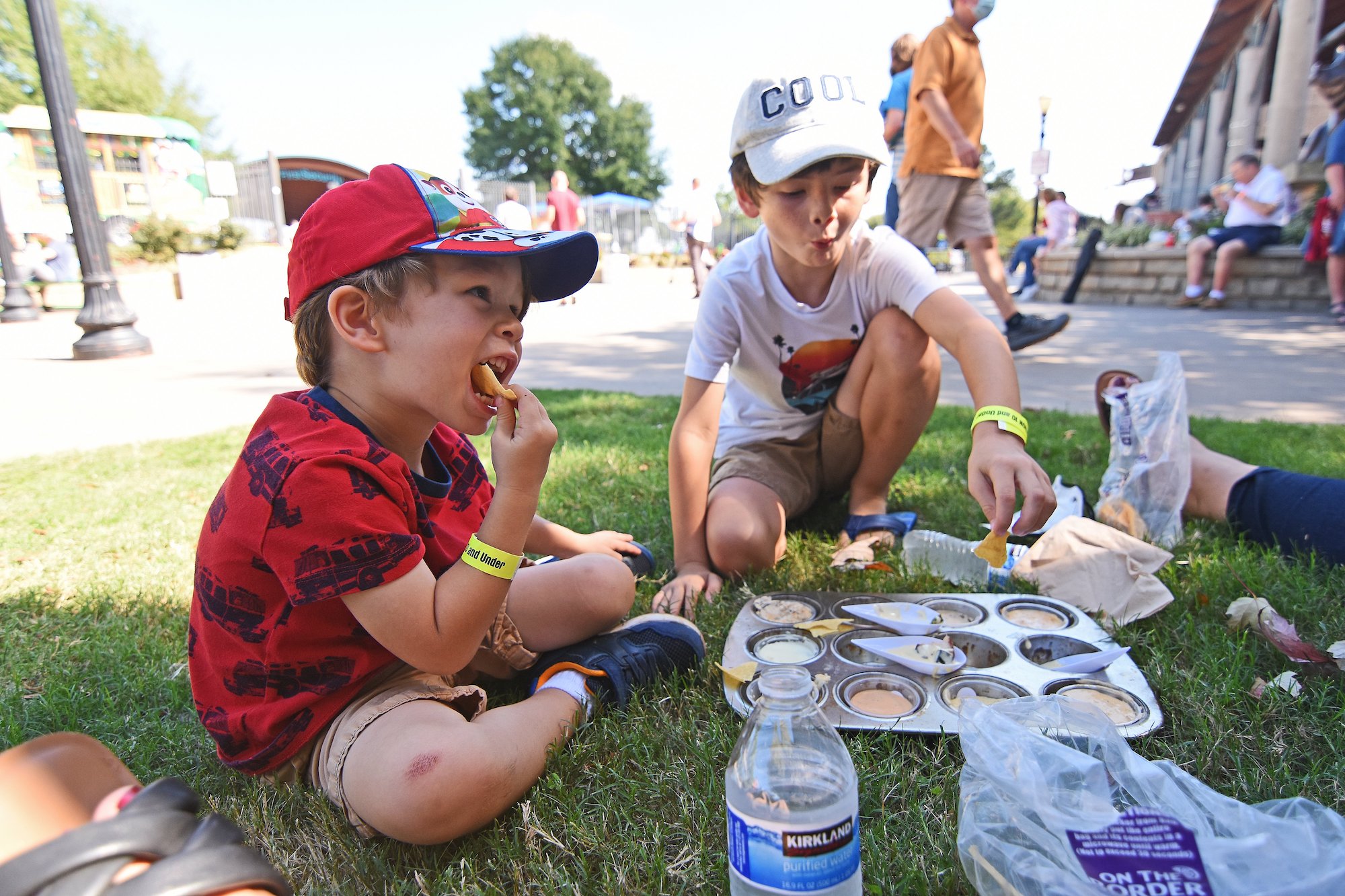 Rhys McGill (left), 3, and his brother, Milo, 7, eat samples of cheese dip during the 10th annual World Cheese Dip Championship on Sunday at the Little Rock River Market. See more photos at arkansasonline.com/1011cheese/. (Arkansas Democrat-Gazette/Staci Vandagriff)

Northern Lights Festival
North Little Rock Tourism, the City of North Little Rock and the Argenta Downtown Council are hosting the sixth Northern Lights Holiday Festival3-7pm Saturday at Argenta Plaza, 510 Main St., North Little Rock. The event includes a holiday market, "Santa's Workshop" with children's holiday activities, photos with Santa, music by the Big Dam Horns and North Little Rock's 38-foot Christmas tree. Food and drinks from food trucks and North Little Rock's Flyway Brewing and Diamond Bear Brewing Co. will be sold. (Restaurants and bars in the Argenta Outdoor Dining District will allow patrons to carry beverages within the dining district's boundaries, which include the plaza.) No closing fireworks — officials don't want to spook the horses at nearby Piccolo Zoppé's winter circus. Main Street will remain open; the conditional holiday market moves to the parking lot at 600 Main Building. There is free entry. Visit tinyurl.com/vptb4r7w or facebook.com/events/1449277769233368.
ART
Architectural art
"To bear witness to space and time," black-and-white documentary photographs and abstract studies of historic architecture by Y. Hope Osborn, opens Friday with a 6-8 p.m. Third Friday Art Walk reception at Argenta Library, 420 Main St., North Little Rock. The exhibit will remain on display through December 8. The library's opening hours are Monday-Friday 9 a.m.-6 p.m. There is free entry. Call (501) 687-1061 or visit NLRlibrary.org.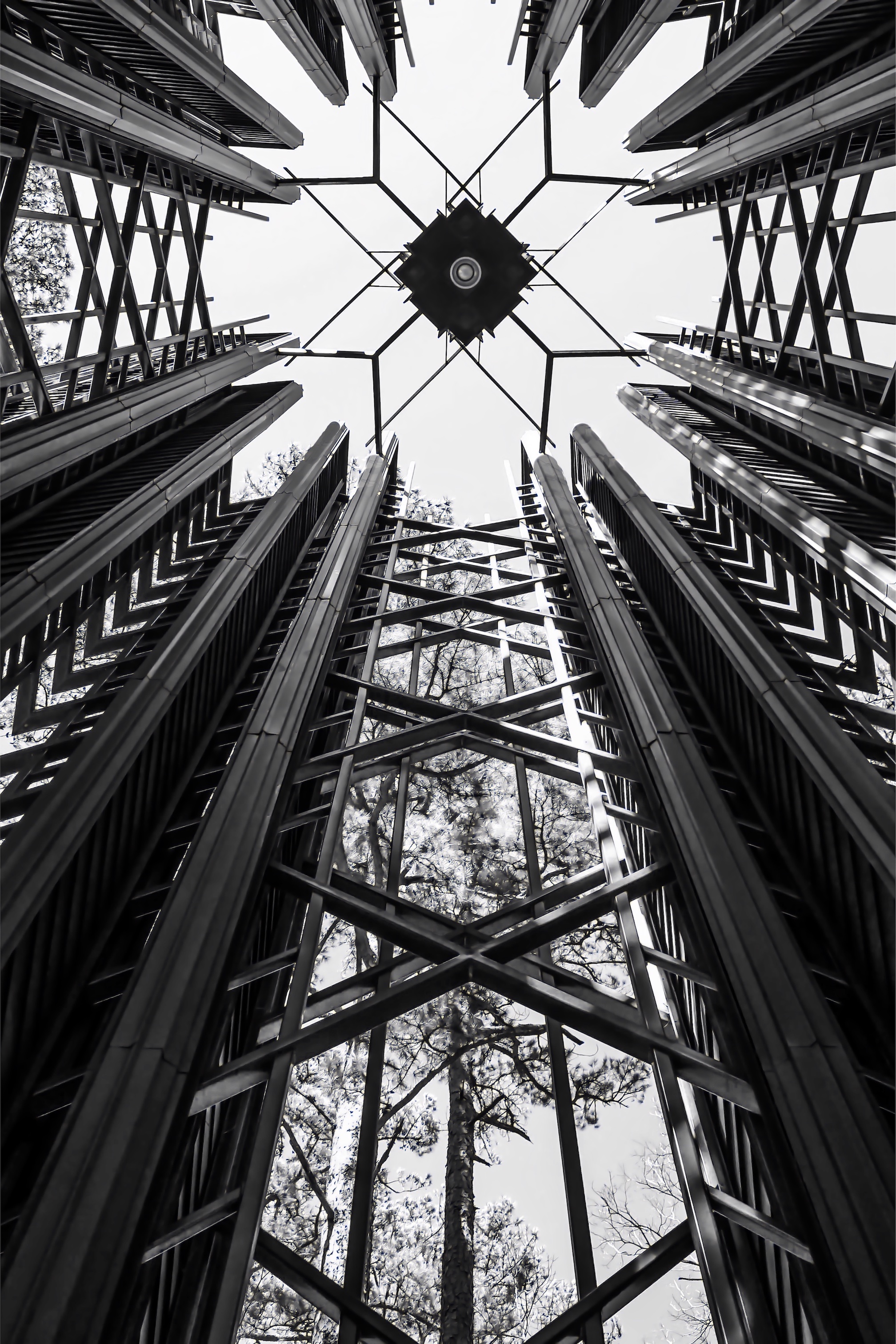 "Crossways" is part of "Witnessing Space and Time," an exhibition of documentary photographs and abstract studies of historic architecture by Y. Hope Osborn, on display Friday at the Argenta Library in North Little Rock. (Special to Democrat-Gazette)

Pastel exhibition
"Reflections in pastel" The Arkansas Pastel Society's 10th National Exhibition, opens with a 5:30-7:30 p.m. reception and awards ceremony Friday at the William F. Laman Public Library, 2801 Orange St., North Little Rock. Judge Tom Christopher selected 38 works by artists from across the country for the biennial exhibition. It is on display until January 12. The library's opening hours are 9.00-19.00 Monday-Thursday, 9.00-13.00 Friday-Saturday. Call (501) 758-1720 or visit NLRlibrary.org.
THEATER
'Bodyguard: The Musical'
KTM Production stages "The Bodyguard: The Musical" (book by Alexander Dinelaris, based on the 1992 film, with songs recorded by Whitney Houston), 7 p.m. Friday-Saturday and 2 p.m. Sunday in the auditorium at Hall High School, 6700 H St., Little Rock. The cast includes Chicago-based actor Simeon Henderson (TV's "Chicago Fire,"https://www.arkansasonline.com/news/2023/nov/15/entertainment-north-little-rock-hosts-world/"Chicago PD" and "Empire"). Tickets are $35. Call (501) 420-3704 or visit pic.ticketspice.com/thebodyguardlittlerock.
MUSIC
Racksack circle
The Rackensack Folklore Society's Pulaski County Chapter is hosting one "People's Circle," shares music, hot cider, hot chocolate and "tempting treats" at 6:30 p.m. today in the Cox Building on the Central Arkansas Library System Main Library campus, 120 River Market Ave., Little Rock. You can participate (bring your tunes and/or instruments) or "just come and enjoy the music." Park in the main library lot; the community will validate parking stubs so guests can leave the gate without charge. There is free entry. Visit rackensack.wixsite.com/rackensack. The society will move its monthly meetings to the Cox Building starting January 1.
ETC.
Pine Bluff poetry slam
Tru Poet hosts "ART WORKS Presents: Slam Poetry," 6-8 p.m. Friday at the Adam B. Robinson Jr. Black Box Theater at ART WORKS on Main, 627 S. Main St., Pine Bluff. Poets 16 and older can share spoken word and original creations. Admission is $10, $15 for Arts & Science Center for Southeast Arkansas members; no advance registration is required. Attendees can enter to win door prizes. Drinks and snacks will be sold. Call (870) 536-3375 or email [email protected].
'Living Treasure' nominations
Nominations are open until January 26 for Arkansas Living Treasure, which recognizes the lifetime achievements and contributions of masters of traditional craft and/or folk art to the arts and crafts heritage of Arkansas. Visit tinyurl.com/5n7373kj.
TICKETS
'Dark Matter' tour
Comedian and actor Katt Williams brings his "Dark Matter" tour to North Little Rock with a show on March 23 at 20 at Simmons Bank Arena. Tickets, $63-$254 (plus service fees, with a limit of eight tickets per household), go on sale at 10 Friday via Ticketmaster.com.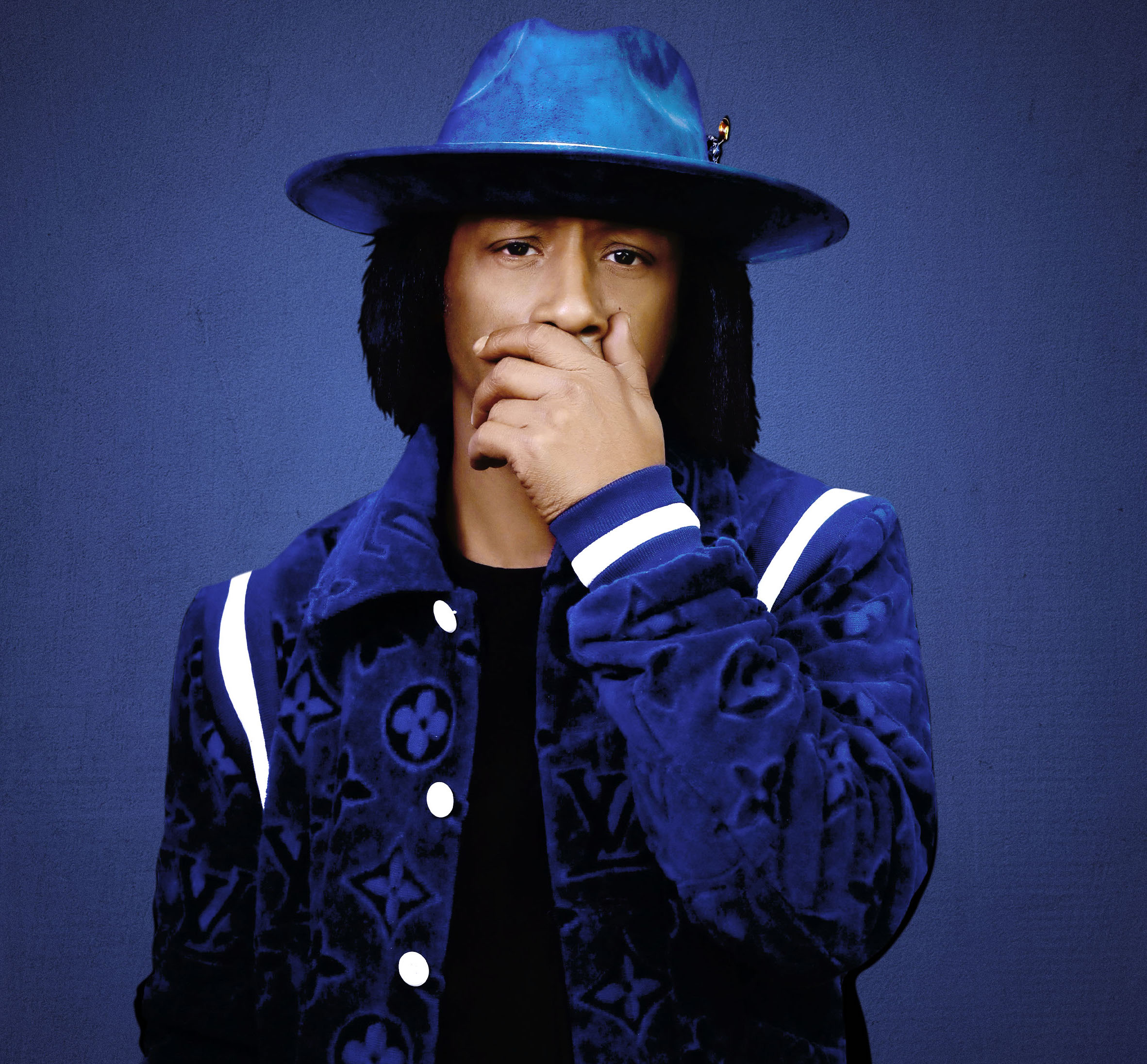 Comedian and actor Katt Williams brings his "Dark Matter" tour to North Little Rock's Simmons Bank Arena on March 23. The tickets go on sale on Friday. (Special to Democrat-Gazette)

'Potters in concert'
The Arkansas Symphony Orchestra will perform John Williams' score as the film is shown on a 40-foot screen behind it "Harry Potter and the Philosopher's Stone in Concert," 7:30 p.m. April 20 at Little Rock's Robinson Center Performance Hall, 426 W. Markham St. on Broadway. Tickets, $56-$126, go on sale Friday at littlerock.com/robinson-center. The show is part of the "Harry Potter Film Concert Series" from Warner Bros., Discovery Global Themed Entertainment and CineConcerts. There are no other movie-in-concerts booked for Little Rock yet. Visit harrypotterinconcert.com.