Entertainment
Japan's Gaga Corp. bought by the entertainment company Genda | News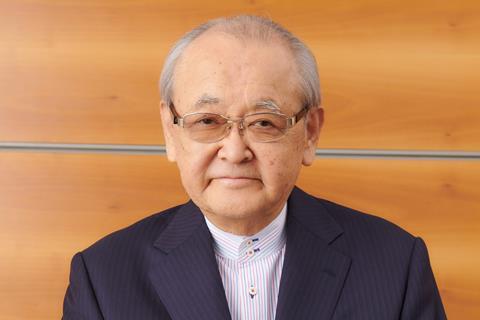 Japanese distributor and producer Gaga Corporation has sold a majority stake to Genda Inc, an entertainment company known for operating arcades.
Genda will acquire a 78.05% stake in Gaga from TY Limited, the company owned by Gaga president and CEO Tom Yoda, on November 30. Yoda will retain the remaining 21.95% and will be the representative director and chairman of the board. Financial terms have not been disclosed.
A new management structure will see Genda director and CCO Yuzo Sato named representative director and president/CEO. Nao Kataoka, founder and representative director and chairman of the board of Genda, will be a director of the board. Other Gaga executives will remain unchanged in their positions.
Gaga was founded in 1986, and Yoda's TY Limited took a majority stake in 2009, increasing the company's position as a film producer, distributor and sales agent.
Over the past 15 years under Yoda's leadership, Gaga has become a leading independent film distributor, handling seven Best Picture Oscar winners, including CODA and Everything everywhere at onceand four Palme d'Or winners incl Shoplifter and Anatomy of a fall.
The company said it is developing a "multi-portfolio strategy" involving international film distribution, local film and anime production, international sales, international co-production, game and anime-derived character businesses.
In a statement, Genda said it "has a vision to be the world's leading entertainment company" and intends to expand and strengthen its global entertainment content business. Gaga is now expected to play a key role in achieving these ambitions.
Launched four years ago, Genda is a holding company that owns several entertainment companies. As its core business, it operates approximately 260 arcades, mainly under the GiGO brand. Its other acquisitions have increased its presence in promotions, character licensing, VR content development and cinema advertising.
Yoda said, "Mr. Kataoka of Genda and I have established a close relationship since he became the president and representative director of Aeon Entertainment in 2017. By exchanging business ideas and strategies, he seems to be inspired by my many years of experience and network in the entertainment industry, including music, movies, games, character, broadcast and manga.
"With perfectly matched vision and values, we are very excited to work together with Genda to create synergies for both companies. For the 40th anniversary of Gaga in 2026, we will continue full throttle with the multi-portfolio strategy with Genda."