Entertainment
'Just accolades:' Local singer considered for Grammy nominations | MAD Life Entertainment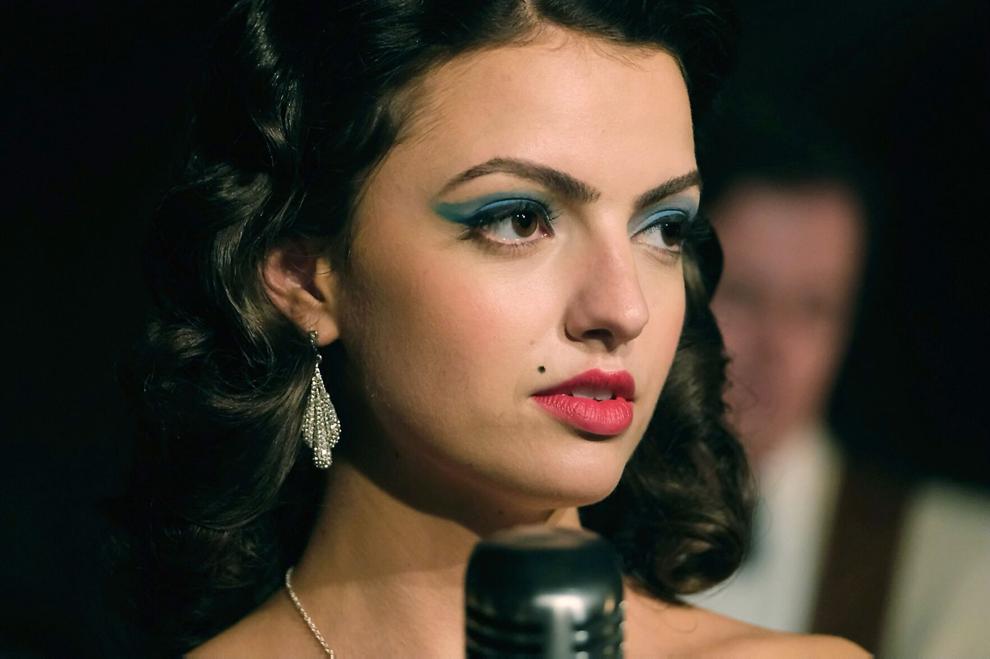 ANDERSON — Although she was in the running for a pair of Grammy nominations, Emmaline Campbell didn't make the final cut Friday morning when the nominations were announced.
Campbell was up for Best Jazz Vocal Album and Best Jazz Performance nomination for her EP, "Songs From Sweetwater."
Two submissions were about the soundtrack to "Sweetwater," a recent movie about Nathan "Sweetwater" Clifton, the first African-American to sign a contract with the National Basketball Association in 1950.
The Sweetwater soundtrack was submitted in the album of the year and best compilation for visual media categories, according to Campbell.
In the film, Campbell portrayed Jeanne Staples, an aspiring singer who ends up singing with a famous friend of Clifton's named T-Bone Walker.
Walker was played by Grammy-winning artist Gary Clark Jr, who performed "Down Home Blues" with Campbell, which was submitted for Best American Roots Performance.
The Recording Academy — the organization responsible for the Grammys — reviews about 20,000 submissions a year, according to the Recording Academy's website.
Submissions from companies and/or academy members are screened by a screening committee, which ensures that they are submitted to the relevant categories and are eligible.
Academy members vote within their areas of expertise. The five to eight best entries, depending on the category, are selected as nominees.
Campbell heard she was being considered for a nomination a few weeks before Oct. 31, but she didn't want to get her hopes up.
"It's all just accolades, it's not like you suddenly win a Grammy and you're a millionaire or something," Campbell explained.
"These accolades make you push forward and kind of prove to yourself, 'okay, I can do this thing that I've always wanted to do.'"
From the age of two, Campbell wanted to be involved in music. Her mother and father remembered her asking them for a violin.
Julie said for the next two years, she and Campbell's father, Russ, would see if Campbell's passion for music would stick. At age 4 they bought her a 1/8 size violin.
Campbell excelled at violin. She became a regular violinist in the Anderson Symphony Orchestra around age 15, according to Richard Sowers, music director of the orchestra.
She later received a scholarship to the University of Cincinnati College-Conservatory of Music. It was here that her career took a decisive turn.
Campbell said in 2016, during her freshman year, that she swapped classical music for jazz.
After college, Campbell caught the attention of John R. Burk, a four-time Grammy-winning producer, through her Instagram posts. Burk eventually recommended Campbell to Martin Guigui, the writer and director of "Sweetwater".
"He suggested I take a look at Emmaline's Instagram page and I immediately saw why. I saw and heard why she would be a good candidate for the role," Guigui said during an interview in March.
Campbell recently wrapped up her final tour of 2023. Wrapping up a tour doesn't mean she's taking a break — she plans to release "The Christmas EP," on Nov. 24.
She is also working on two EPs, which she plans to release in 2024. Release dates were not available.
"There's going to be a lot of music coming over the next few months."