News
Maui wildfires: Officials worry death toll will rise with only 25% of burned area searched


CNN
—

With only a quarter of the Maui wildfire area under control, the death toll from what is already the deadliest U.S. wildfire in more than a century could still rise significantly, Hawaii authorities said Monday.
At least 99 people have been confirmed dead from the wildfires, and the number could double in the next 10 days, Hawaii Governor Josh Green told CNN on Monday.
"It's a tragedy beyond tragedies," the governor said of the fires that began sweeping parts of the island last week.
Authorities are expected on Tuesday to begin releasing the names of the dead whose families have been notified, Maui Police Chief John Pelletier said at a news conference Monday.
Most of the people found dead had been out in the open, in cars or in the water in west Maui's hard-hit Lahaina area, Green told CNN. As more teams and cadaver dogs join the effort, the search expands through obliterated neighborhoods.
It's unclear how many people are unaccounted for, in part because of communication gaps, Green said. "A lot of people had to run and left everything they had. They don't have their phones – the phones are being burned," he said.
As of Monday, about 25% of the fire zone had been searched, Pelletier said, adding that he hopes 85% to 90% will be covered by the weekend.
In pictures: The deadly Maui wildfires
"We started with one dog. We're at 20," Pelletier said. "We can only move as fast as we can, but we've got the right amount of workers and teams to do it."
Crews are sifting through what used to be homes, businesses and historic landmarks burned to the ground after wind-whipped wildfires began spreading erratically on Aug. 8, suddenly engulfing homes, forcing harrowing escapes and likely displacing thousands.
"Nothing can prepare you for what I saw in my time here and nothing can prepare them for the emotional toll of the impact that this severe event has taken on them," FEMA Administrator Deanne Criswell told reporters Monday.
The Maui wildfires are the deadliest in the United States in more than 100 years, according to the National Fire Protection Association.
As firefighting and search operations continue, here's the latest on what's happening on Maui:
• Burn victims treated: Nine people injured in the wildfires have been admitted to a specialized fire unit in Honolulu, the only burn unit in the state and the Pacific region, according to Straub Medical Center.
• President Biden highlights future visit: The president told reporters Tuesday that he will visit Hawaii with the first lady "as soon as we can." Biden promised the state would have "all the assets they need" for the ongoing recovery and reconstruction efforts. The president mourned the loss of life and "generations of Native Hawaiian history laid to waste" as he reiterated a robust federal response, though some on Maui have expressed frustration at the slow pace of aid.
• Calls to provide DNA: Those with missing family members have been encouraged to contact authorities to provide DNA samples that would help in the identification process. Only three of those killed could be identified through fingerprints, Pelletier said, stressing the need for the DNA swabs.
• Home lost: More than 2,200 structures have been destroyed or damaged by the fires — about 86% of them residential, Green said.
• 'Shelters are starting to empty': More than 400 hotel rooms are available for the displaced and 1,400 Airbnb units will be ready for them Tuesday, Green said. And 160 people are offering to share their houses, he said. "We have already placed 220 families in housing. So you can see the shelters starting to empty," Green said.
• The power comes back on: The fires wiped out both power and communications for thousands. Hawaiian Electric announced that it had restored power to about 80% of its customers on Maui.
• Lawsuit about power lines: Hawaiian Electric is facing a lawsuit alleging that power lines blown down by high winds helped cause the devastating Lahaina wildfire, though an official cause has yet to be determined.
• The Coast Guard is changing its focus: The U.S. Coast Guard in Maui moves from search and rescue mode to contain potentially hazardous materials in the ocean left by the fires. Sonar technology was brought in and a 100-foot boom was placed at the mouth of Lahaina Harbor, the service said.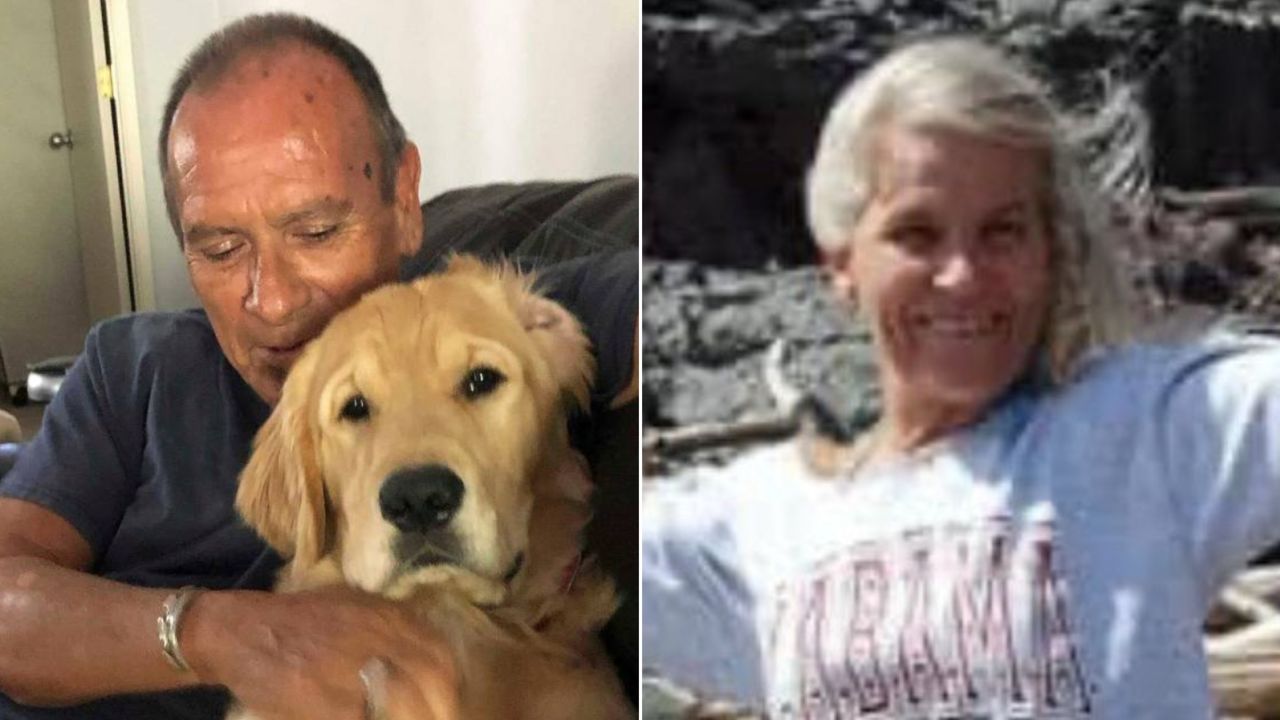 Families of two victims told CNN their loved ones died while trying to escape the Lahaina fire.
Maui resident Carole Hartley, 60, and her partner, Charles Paxton, tried to evacuate when smoke from the fire overwhelmed the couple and they were separated, her sister Donna Gardner Hartley told CNN.
The wind was vicious and they couldn't see through dark smoke that "felt like a tornado," Gardner Hartley recalled Charles telling her.
"They kept calling each other names," Gardner Hartley said in a Facebook post. "He screamed, 'Run, run, run, Carole run.' Eventually he couldn't hear her anymore."
Paxton, who was found by friends, organized a search for Hartley after he was treated for his injuries, the sister said.
Hartley's remains were eventually found on the couple's property over the weekend, Gardner Hartley told CNN.
Hartley was described by her sister as a free spirit who "always looked for the good in people and always helped others."
Franklin "Frankie" Trejos, 68, also died trying to escape the Lahaina fire, his niece Kika Perez Grant told CNN.
The family got a call from Trejos' roommate who told them the island was on fire and that he wasn't sure if Trejos had made it out alive, Perez Grant said.
"We kept hope alive, but then his roommate called us again a few hours later to tell us he had found Uncle Frankie's remains," Perez Grant said.
Trejos and his roommate first tried to save their property, but then decided to leave in their own cars when they realized that was impossible, Perez Grant said.
The roommate later found Trejos' car a few blocks from the house, with Trejos' remains on top of the roommate's dog, which also died, Perez Grant said.
Trejos, a native of Costa Rica who had moved to the United States at a young age, lived in Lahaina for the past 30 years, according to his niece.
"Uncle Frankie was a kind man, a nature lover, an animal lover, and he loved his friends and his families with all this heart," Perez Grant said. "He loved adventure and was a free spirit."
As the fires quickly advanced in the historic town of Lahaina last week, first responders encountered weak water pressure and hydrants that ran dry, several firefighters told the New York Times.
"There was just no water in the hydrants," Keahi Ho, one of the firefighters working in Lahaina, told the newspaper.
Another firefighter, unnamed by the paper because he was not authorized to discuss the operation, said his truck was connected to a hydrant but the water pressure was too weak to be of any use and the flames spread beyond the firefighters' ability to limit them.
CNN sought comment and information from the Maui County Department of Water Supply.
Asked about reports that firefighters didn't have enough water to tackle the Aug. 8 blaze, the governor told reporters at a news conference Monday: "One thing that people have to understand, especially from afar, is that there has been quite a water conflict on Maui for many years."
"We have a difficult time on Maui. In other rural areas, getting enough water for homes, for our people, for any response," Green said.
West Maui residents have described the fires leaping across highways and appearing in their yards or engulfing homes without warning, forcing them to run for their lives.
Hawaii's network of about 400 alarms, meant to warn residents of tsunamis and other natural disasters, did not activate when the fire spread on Aug. 8, Hawaii Emergency Management Agency spokesman Adam Weintraub said.
Although emergency response is still being reviewed, authorities believe the sirens were "essentially immobilized" by the extreme heat, Green told CNN on Monday.