Entertainment
New Orleans Christmas Shows: Choose From Plenty | Entertainment/Life
You may need some help from Rudolph to plow through the blizzard of holiday shows opening on local stages in the coming weeks. From professional companies to revue-style holiday happenings that are fun enough to be seen and experienced.
And that's not even counting "The Nutcracker," with productions that will fill your head with visions of sugar plums and royal rodents.
So here's a list, double-checked, of what's coming from the community and professional businesses in the coming weeks. Watch for information on some of the latter productions in the near future, including "A Charlie Brown Christmas" at the Orpheum Theater on December 3; "A Christmas Carol" by Crescent City Stage at Loyola's Marquette Theater 7-9 p.m. December; Harry Shearer and Judith Owen's "Christmas Without Tears" at the Orpheum on Dec. 19; and "The Skivvies: Best in Snow" at Le Petit Théâtre du Vieux Carré 20-21. December.
Hey, hey, hey.
Joyeux Noël on the bayou, cher
From the pen of local entertainer Ricky Graham comes a show full of local references and a big dose of holiday cheer at BB's Stage Door Canteen at The National WWII Museum.
"Louisiana Christmas Day" features the Victory Belles, the singers reminiscent of the "crazy groups" that entertained during the war years. The talented trio takes audiences on an imaginative seasonal ride through the bayous, Jackson Square and all sorts of places in between.
It's filled with singable Christmas hits like "Have a Holly Jolly Christmas" and "White Christmas" and the Louis Armstrong hit "Christmastime in New Orleans."
The show also features the talents of Skylend Roussell, Kat Gulotta and Keyara Milliner as a vocal group. There is a holiday themed buffet. Tickets start at $60. Visit nationalww2museum.org.
A duo of holiday comfort
Two local theater groups are to perform stage versions of a much-loved seasonal film.
"A Christmas Story: The Musical" is the song-filled stage version of the 1983 film about a 1940s kid who wants a BB gun for Christmas. The film looks at the Parker family (a strange selection indeed), the season and life during that period.
Rivertown Theaters for the Performing Arts in Kenner will perform the show Dec. 1-17 with Graham directing. In the role of Ralphie is Beau Coddou with James Peuler, Cayden Pecoraro, Luke DeRoche, Andrew Eastland, Porter Gallagher, Anna Kramer, Caitlin Picone, Eliza Self, Sylvia Revon, Beau Daigle, Zoe Morris, Avery Drago, Cecilia Wanko, Sarah Cambre, Annalize Perez, Merah Benoit, Benjamin White, Ava Noel Benoit, Mia Long, Chloe St. Pierre and Lily Gamand. Mike Smith, Laurie Reinagel, David Haydel, Allee Peck, Mike Meadows, Kelly Amstutz, Luke Sirinides, Beau Moss, Jayla Jackson, Catherine Frolich, Sherri Montz and Abbey Murrel also star.
The show, which opens Dec. 1 at 325 Minor St. in Kenner, runs at 19.30 Fridays and Saturdays plus 14 December, Sunday at 2 p.m., plus 13.00 December 9. Tickets start at $39. rivertowntheaters.com.
Playmakers Theater in Covington also stages the show, with Naomi Lee-Shawn O'Donnell directing the production at this St. Tammany Theatre.
Reed Melton is Ralphie, joined by James Michel, Billy Davis, Stephanie Smith, Brooke Wortmann, Kathy Latapie, Allie Taylor, George Schafer, Maddie Markezich, Sophia Bryant, Reese Davis, Walter Gilbert, Frank Gilbert, Carter Zeller and Ava Taylor.
The show opens 2.-17. December at 19.00 Saturdays and 2pm Sundays at the stage at 19106 Playmakers Road. Tickets start at $15. Visit playmakersinc.com.
Setting sail in Slidell
The story of a Great Lakes vessel called the "Christmas Tree Ship" is the basis of the show, which opens Jan. 1-17. December at the Slidell Little Theatre.
"The Christmas Schooner" tells the story of the Rouse Simmonsi and her captain, who brought Christmas trees from the Upper Peninsula of Michigan to the German immigrant population of Chicago in the late 19th century. The journeys were treacherous, but helped the homesick German Americans.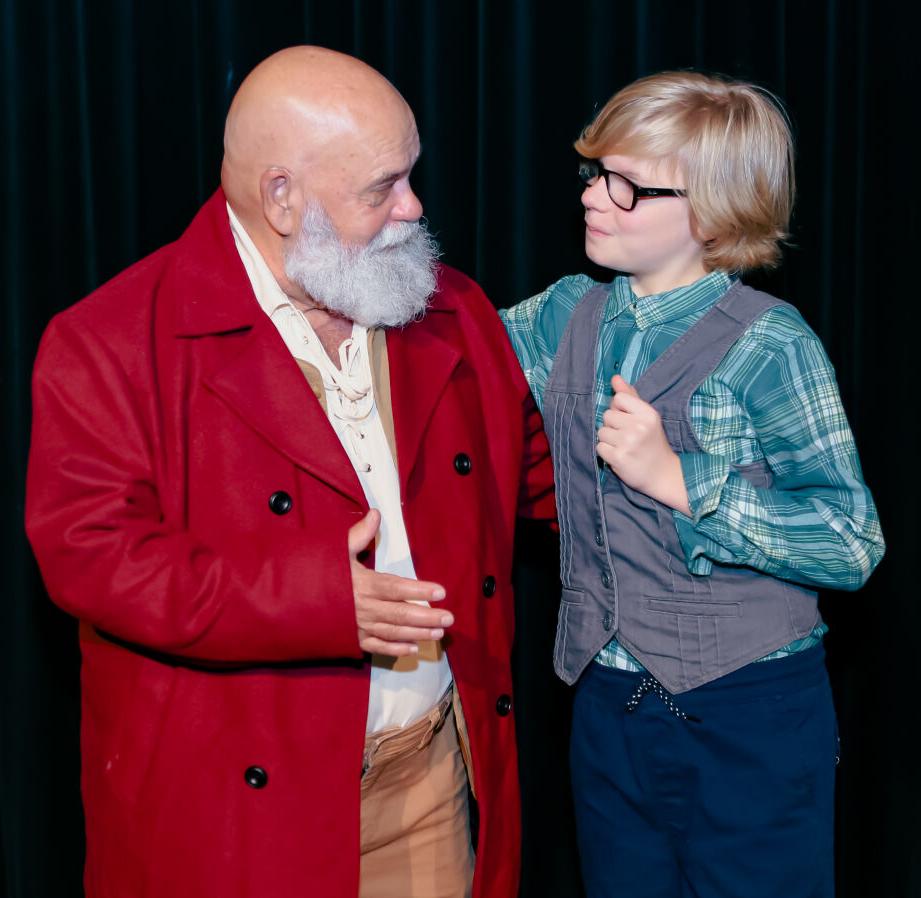 Filled with original music and timeless Christmas tunes, the show is about love, loss and tradition. Marcello Barbaro directs.
The show stars Lise Harbom, Kevin McCormack, Lukas Jepson, Jeffery "Jack" Ethlinger, Daniel Hartley, Casey Jones, Sawyer Smith, Fred Martinez, Scarlet Kingman, Lexi Bean, Sarah Gonzalez, Liz Bean, Danny Jepson and Katie-Rose Bean .
Tickets start at $25 for the show at 2024 Nellie Drive. The show, which opens on December 1, runs at 8pm on Fridays and at 2pm on Saturdays and Sundays. Visit slidelllittletheatre.org.
A light in the west
The electric and lighted stage production of Lightwire Theatre's "A Very Electric Christmas" will take place twice on Dec. 2 at the Lafon Performing Arts Center in Luling.
The luminous New Orleans-based company, a semifinalist on "America's Got Talent," uses art, theater and technology for unique storytelling.
The holiday show features young Max, a bird migrating south with his family, who is blown off course and heads to the North Pole. With a soundtrack that includes Nat King Cole, Mariah Carey and Pyotr Tchaikovsky, Max had plenty of seasonal adventures with the likes of toy soldiers, Christmas worms and even performing poinsettias.
The show will run at 15.00 and at 19.00. Tickets start at $20 at the theater at 275 Judge E. Dufresne Parkway, Luling. Visit lafonartscenter.org.
Opens this week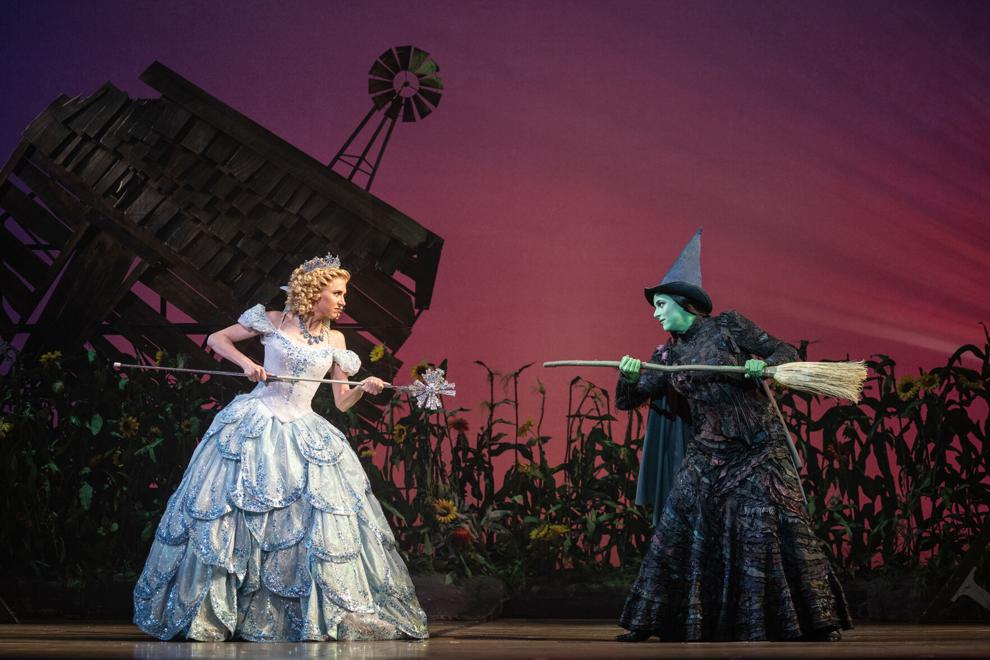 "EVIL": Opening 19.30 Wednesday, running 19.30 Tuesdays to Thursdays, 20.00 Fridays and Saturdays and 18.30 Sundays, with matinees at 2pm Saturdays and 1pm Sundays plus 30 November. Celebrating its 20th anniversary, the musical tells the alternate origin story of L. Frank Baum's original 1900 children's book "The Wonderful Wizard of Oz." In 1995, "Wicked: The Life and Times of the Wicked Witch of the West" by Gregory Maguire told the story from a different point of view, far more sympathetic to Elphaba. Tickets start at $59. saengernola.com.