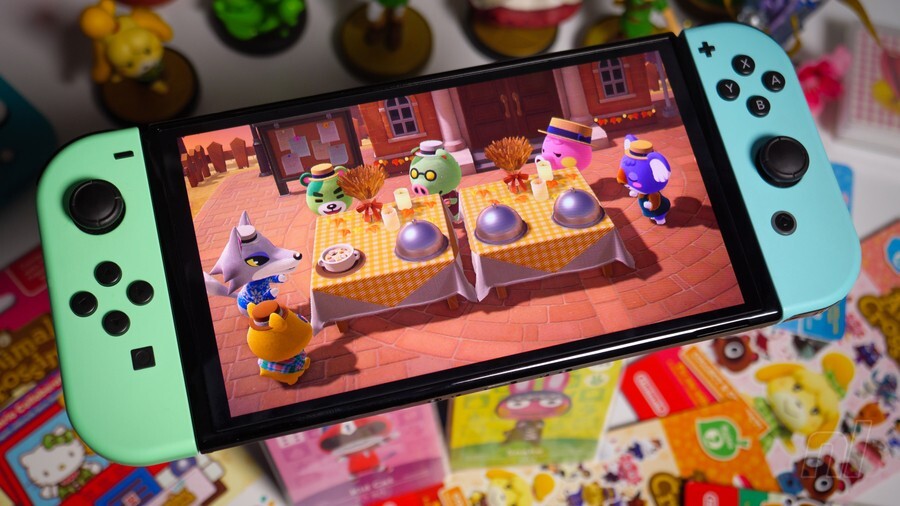 Nintendo has published the official English translation of the financial report Q&A for Q2 FY2024, and it concludes with a particularly interesting comment about the company's recently changed approach to hardware and software development.
Asked whether Nintendo has moved to using software as a means of creating new gameplay styles (rather than hardware), director and CEO Shinya Takahashi stated that the company has recently begun to see the software and hardware development teams having conversations as "a single device" from the "early stages of hardware development". Hmmm.
This, Takahashi says, allows Nintendo to create software that takes advantage of the hardware's capabilities while developing hardware that inspires new software ideas—now that's synergy:
The integrated hardware-software concept has not changed, but it used to be that software development often only started after hardware development was completed. More recently, the hardware and software development teams have held discussions as a single unit, starting in the early stages of hardware development. This allows us to create software that takes advantage of hardware capabilities and develop hardware that enables new ideas in software. The hardware and software teams will continue to work as one, not only for the development of our dedicated video game platform hardware and software, but also for accessories and other hardware products to create products that consumers enjoy
player.
Of course, Nintendo's hardware and software teams have always been paired. Super Mario 64, for example, was designed around the precise 3D movement made possible by the N64's analog stick, so it's not like these departments have operated completely separately until now.
Nevertheless, reading something like this immediately sets alarm bells ringing for the potential of 'Switch 2' or whatever other hardware Nintendo is up to – looking at official confirmation (and maybe we're reading too much into the words "recently" and "early stages of hardware development") that there is something anything else on the way here? Maybe.
Then again, it's equally possible that Takahashi is referring to better 'under-the-hood' optimization through this increased inter-team communication rather than, "We came up with a game where you have to blow bubbles, and now the Switch 2 has a pop-out bubble blower in the left Joy-Con." It's Nintendo, and the "we'll have to wait and see" mantra rings as clear today as it's always been.
What this means for Nintendo's future remains to be seen (the full Q&A has a lot to say about the company's future endeavors in other parts of the entertainment world), but it seems that whatever console comes next will have some features – rich games right from the jump. Fingers crossed for StreetPass game integration.