Spirent Communications has devised a software-based version of its O-RAN Distributed Unit (O-DU) testing product that is scalable to support continuous integration, continuous delivery and continuous testing (CI/CD/CT) pipelines.
A single distributed unit must manage multiple radio stations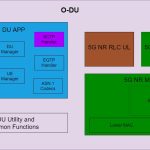 units (RUs) and hundreds of end-user devices (UEs). Testing requires the emulation of large numbers of UEs and RUs to stress the DU and evaluate maximum performance and capacity, but the massive scale of traditional hardware-based testing is complex and cost prohibitive. To address this, the software-based O-RAN DU testing product provides:
Extensive testing on a large scale
A simplified test environment with a single user interface
A dramatically reduced hardware footprint
Integration with customer CI/CD/CT automation workflow processes to reduce overall test time and improve accuracy.
"The ability to test the O-DU at scale in a virtualized environment can reduce testing and validation costs by as much as 80 percent," said Spirent vp James Kimery.
Spirent offers O-RAN automation packages. The O-RAN automation packages provide subscription access to pre-built test case libraries and help customers reduce setup time and costs associated with developing and maintaining their own test suites.
For more information, visit www.pirent.com/oran