Software
Take control of your Intel CPU's P-Cores and E-Cores with CoreDirector software
Bitsum – the creators behind Process Lasso – have created a new thread scheduling application called CoreDirector that gives users full control over the performance cores of Intel's 12th, 13th and 14th generation chips. The app resolves core scheduling issues with the Windows scheduler or Intel's automated Thread Director that may occur with some applications. With CoreDirector, users can manually control which applications/games are used on the E and P cores.
The app has three core enforcement methods: "Efficiency Mode OFF", CPU Affinity and CPU Set. Efficiency Mode Off is a soft enforcement method that prevents threads from being automatically scheduled to the E-cores, but still allows the E-cores to be used if an application needs the E-cores specifically or needs more threads than The P cores can give .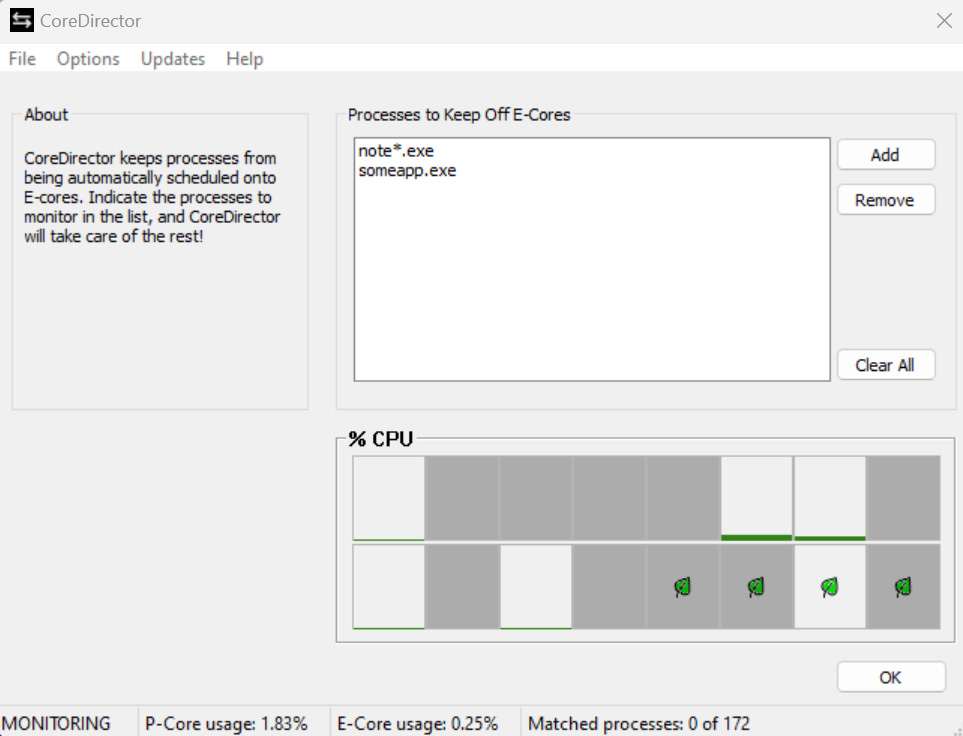 The other two are quite similar to what Process Lasso already provides. CPU affinity will limit all threads to the P cores, except in cases where an application intentionally requests to run on the E cores. CPU set is a less strict enforcement method that sits "between the other two and leaves much of the decision up to the OS."
CoreDirector is not designed to replace Process Lasso, but apparently it is intended to be a simpler, more accessible application for beginners. Bitsum specifically (and confusingly) states that it recommends using its more powerful Process Lasso software to control the E-cores, but states that they have made CoreDirector available to the community. We're not sure what that means, since Process Lasso is available in free and paid versions.
Nevertheless, CoreDirector will allow Intel users to ensure performance-sensitive applications and games run on appropriate core clusters. Intel and Microsoft's automated scheduling techniques don't always do their jobs, which can lead to lost performance when tasks start spilling onto the E-cores. Intel already knows this, as it has developed a new utility called Application Optimization (APO) that adjusts thread affinity even more aggressively than Thread Director already does. However, it is very limited in use and currently only supports two titles.